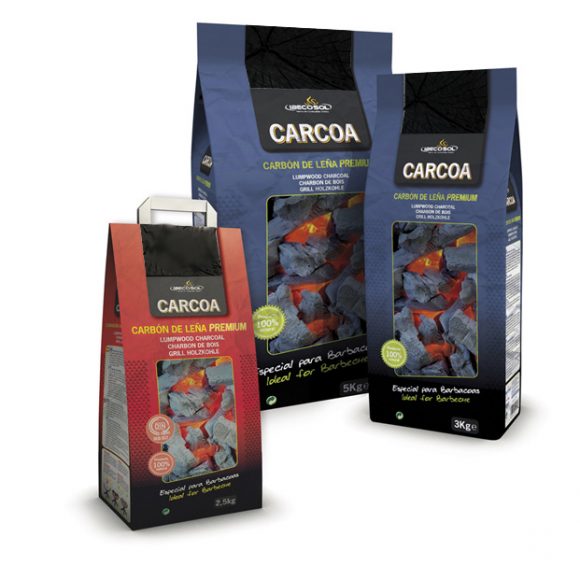 Performance, quality and duration for your barbecue.
The CARCOA wood charcoal PREMIUM produced with high quality hard wood. We mix and select the resulting charcoal in order to get an homogeneous product with high heating power and long duration, giving your roast a vegetable ember aroma.
REF: 01670 CARCOA / 2,5 Kg.
REF: 00124 CARCOA / 3 Kg.
REF: 00122 CARCOA /  5 Kg.