The CARIBBEAN SICKLEBUSH charcoal is made in Cuba. The sicklebush is a kind of wood which produces a high-quality vegetable charcoal, easy to ignite, of long duration and an aromatic power which fills roasts with its imitable aroma. Due to the kind of ember it produces, it is recommended for fish, shellfish, vegetables and birds.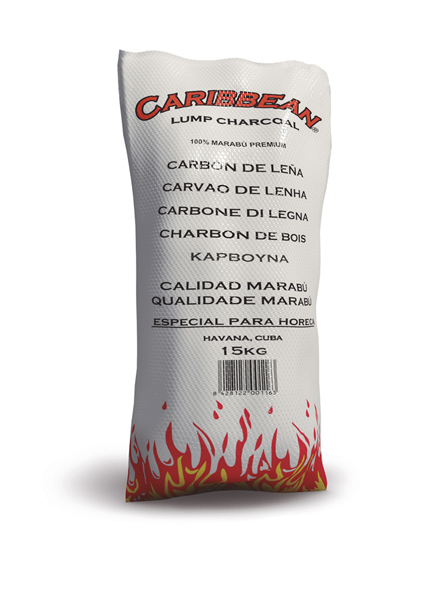 Characteristics:
---
Quality Sicklebush wood.
Long duration and high heating power.
Limited smoke production.
Natural branch shape (2-15cm).
Ecologic and low CO2 emission.
REF: 01160 / 15 Kg.