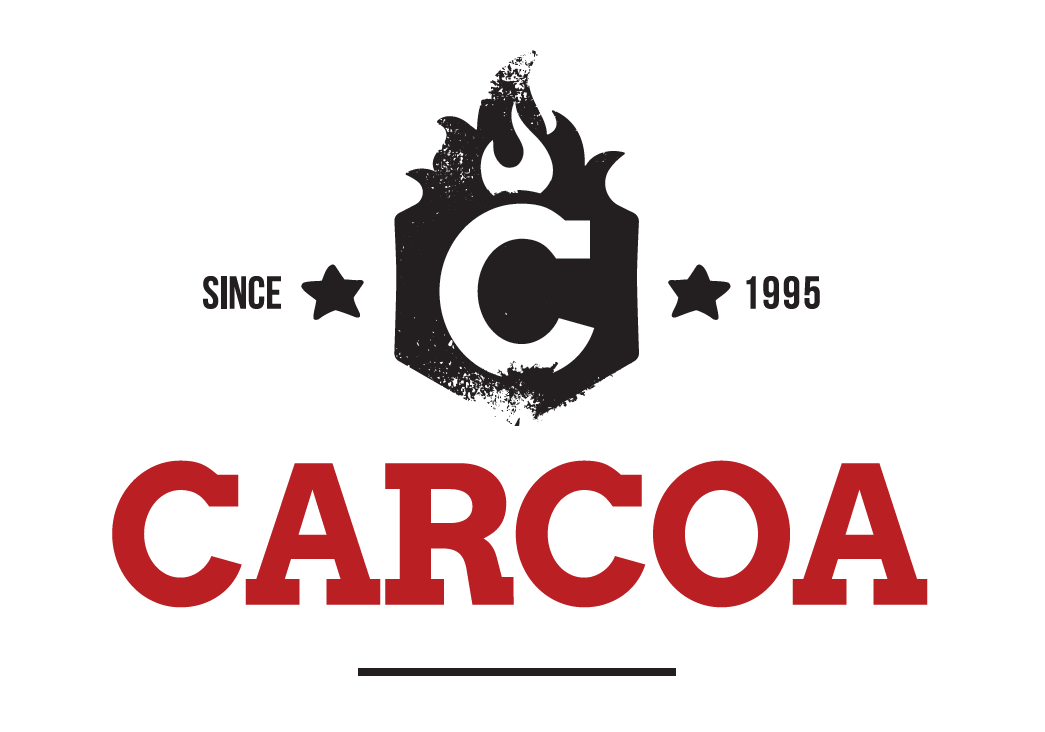 CARCOA is a brand specialized in high quality products for the large distribution sector. The brand is focused on grill and barbecue products, especially charcoal, charcoal briquettes and lighting products. This brand includes all the products to make a barbecue with total satisfaction for the final consumer.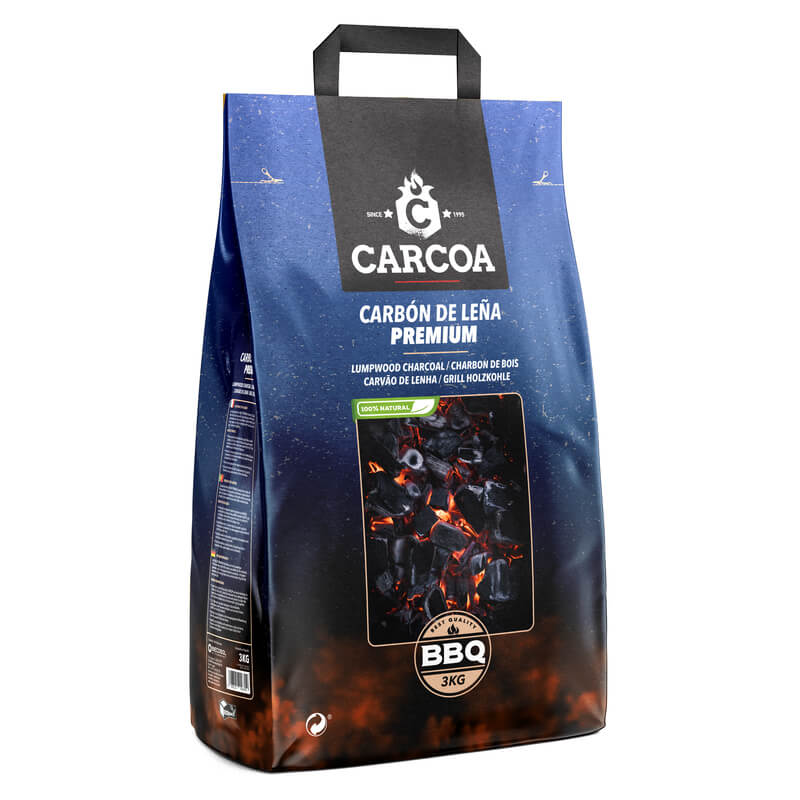 2´5 KG, 3 kg, 5 kg
High quality charcoal targeted at the customer of the large distribution centers.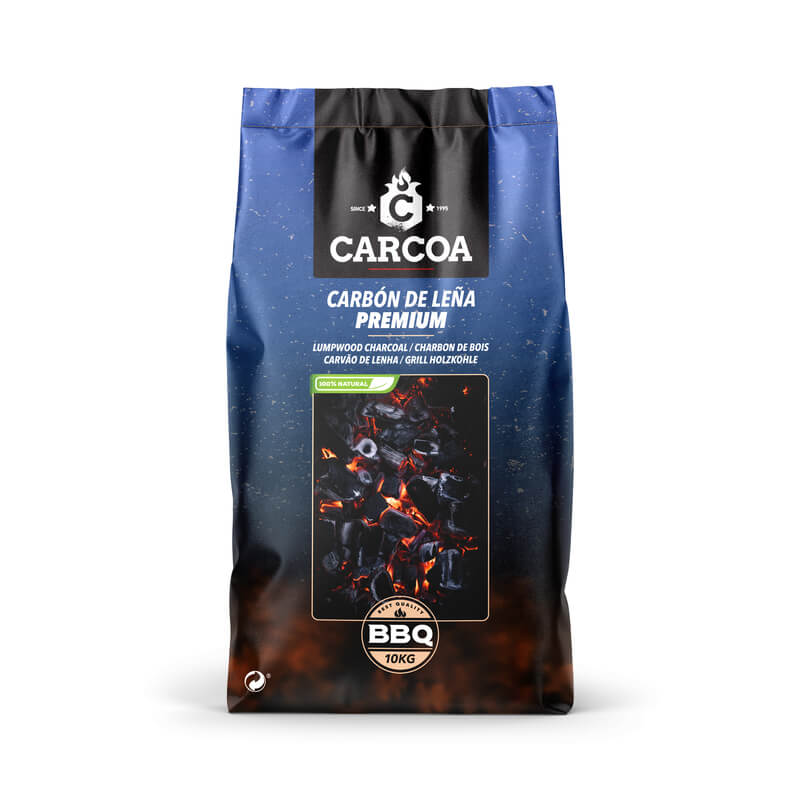 10 Kg
Charcoal targeted to large-scale distribution, especially recommended for amateur users.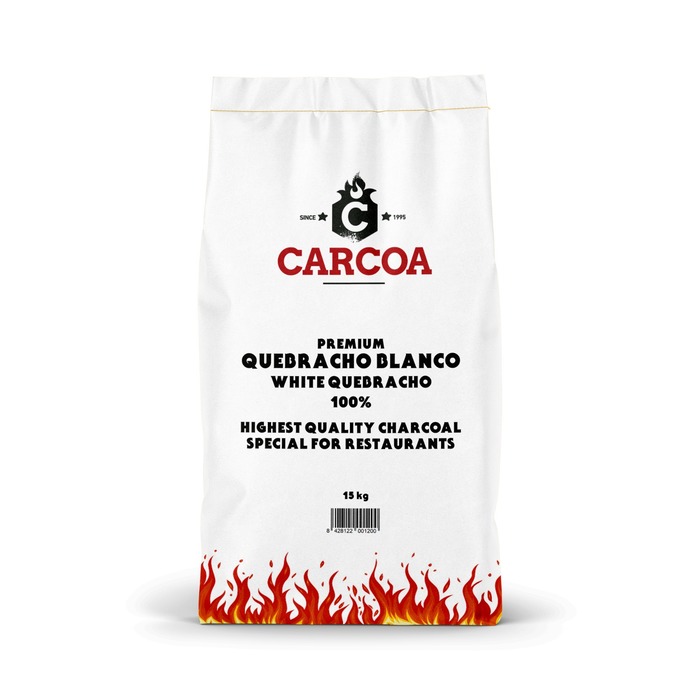 15 Kg
High granulometry and high performance charcoal, especially recommended for horeca and professional barbecue users. Made from long-lasting hardwoods.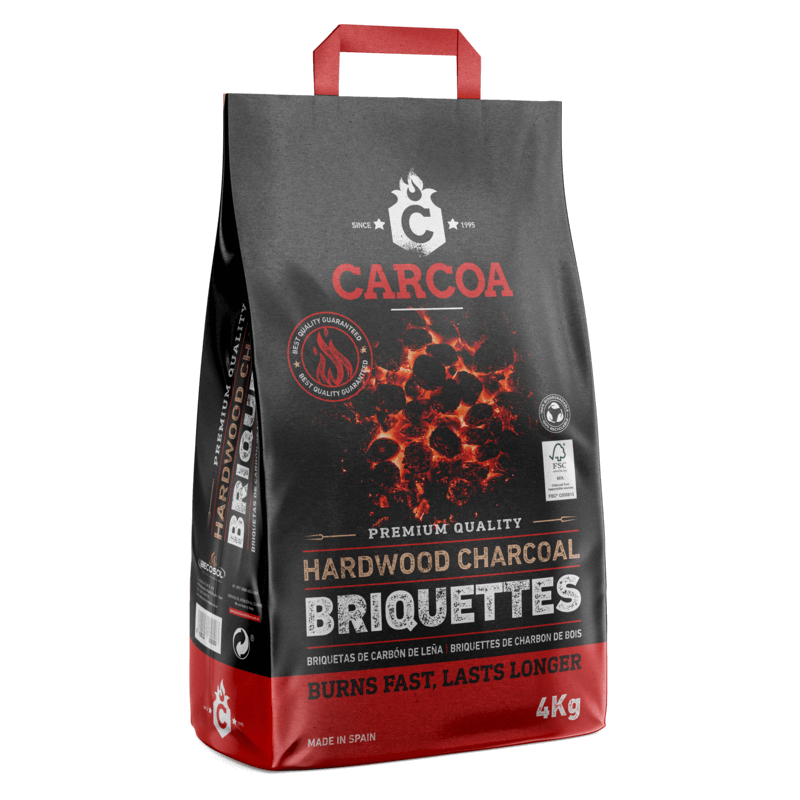 4 kg, 8 Kg
High performance charcoal briquettes targeted to large-scale distribution with 100% FSC certificate and DIN quality.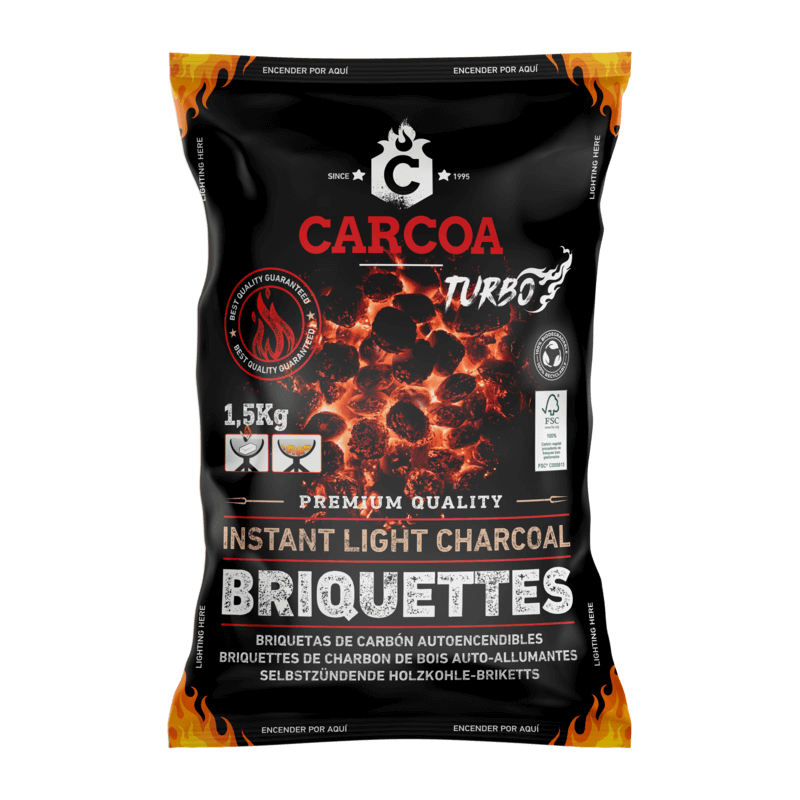 Carcoa Turbo 1,5 KG
Instant light briquettes targeted to large-scale distribution, 100% FSC certified, DIN quality.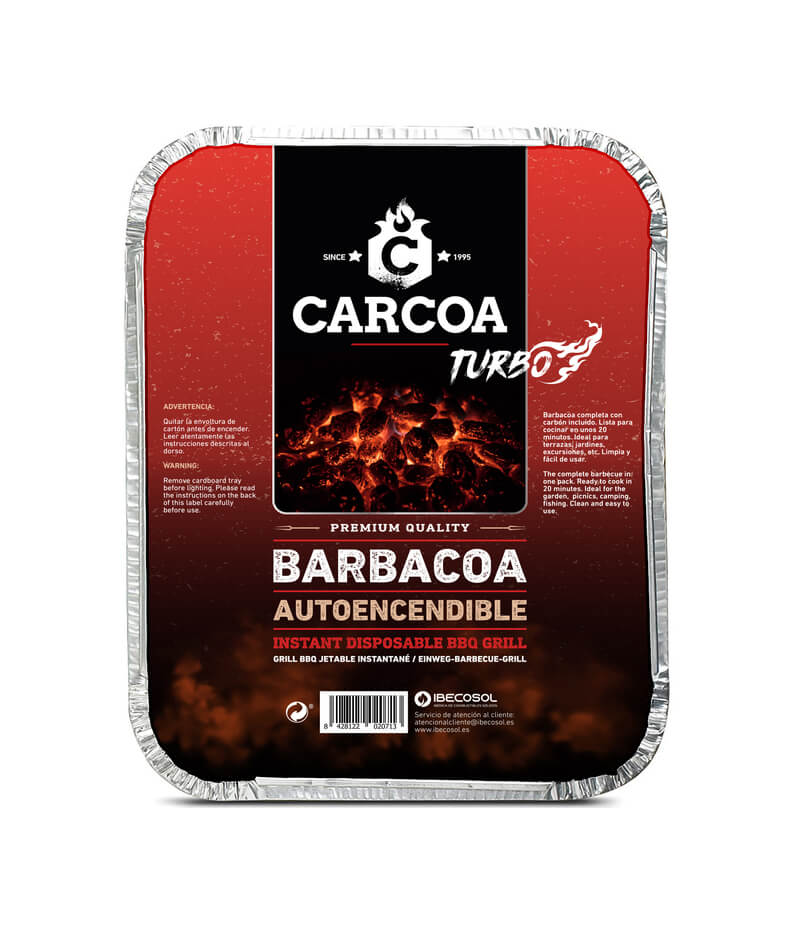 Disposable Minigrill Carcoa
Single-use minigrill with charcoal briquettes. Targeted to large-scale distribution.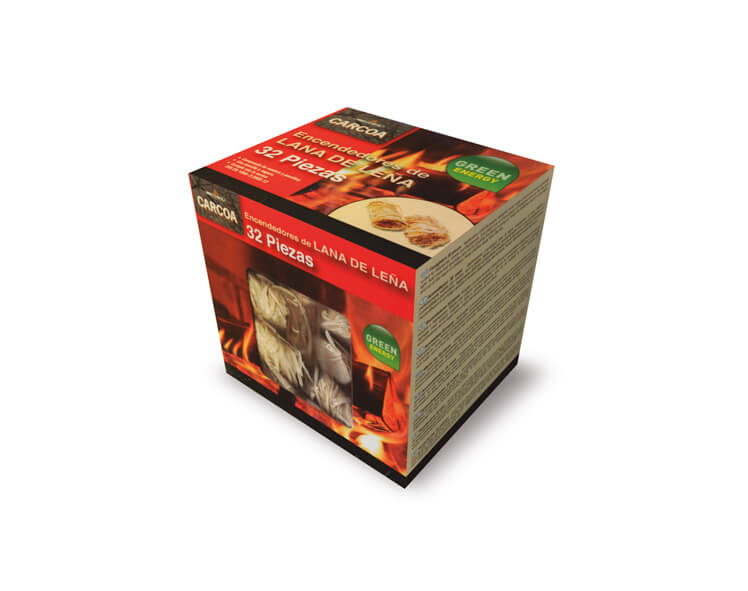 CARCOA WOOD WOOL FIRELIGHTERS. 32 UNITS / 200 UNITS
Wood wool firelighters, 100% Ecological, with 100% FSC certification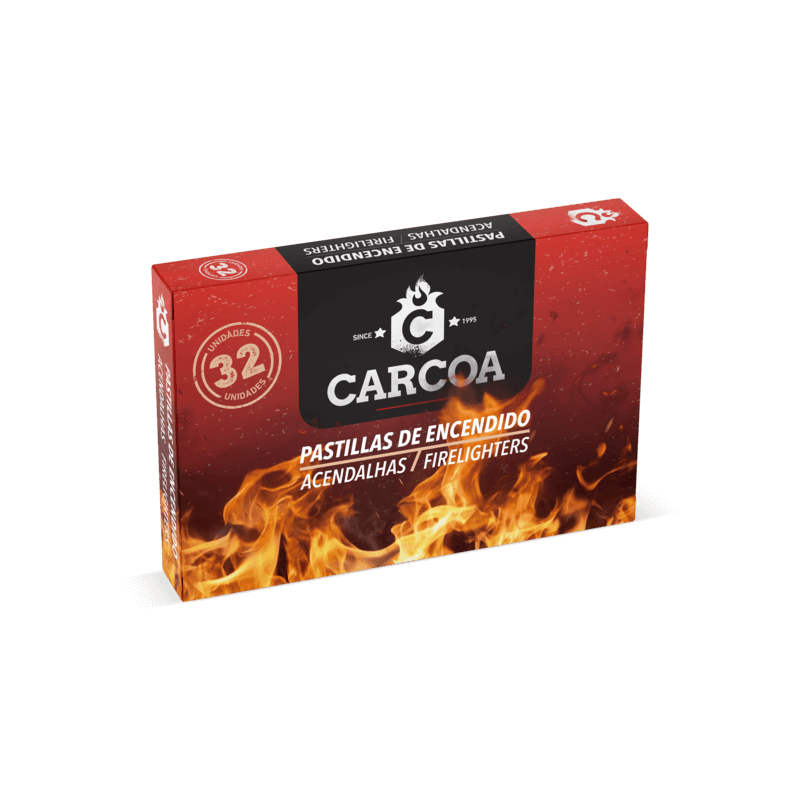 CARCOA WHITE FIRELIGHTERS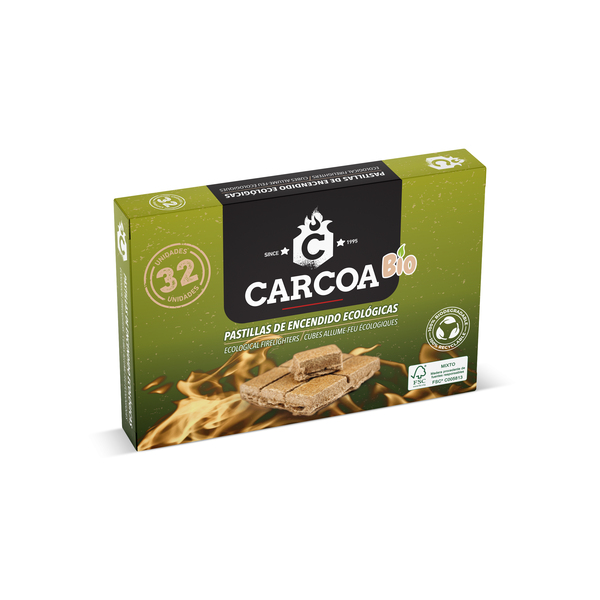 CARCOA BIO firelighter
Ecological firelighter. Made with 100% natural products.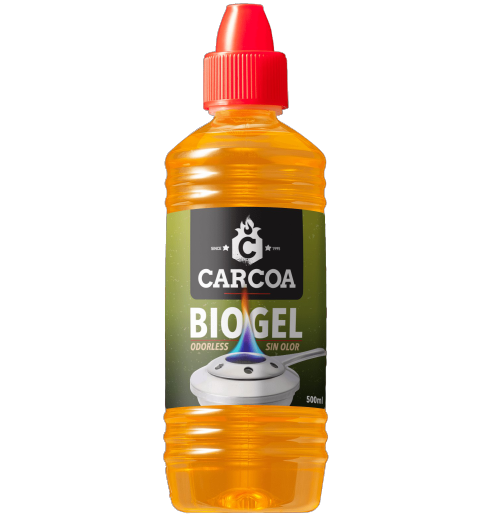 CARCOA BIO GEL
Made with organic, odorless alcohol, especially recommended for use in fondues.