Ibecosol is an international leader in the distribution of charcoal for the horeca industry. After many years in the sector, our quality systems have made our charcoal brands for the restaurant industry the most recommended and popular on the market.
Power, aroma and duration are the three great advantages of Ibecosol horeca charcoals.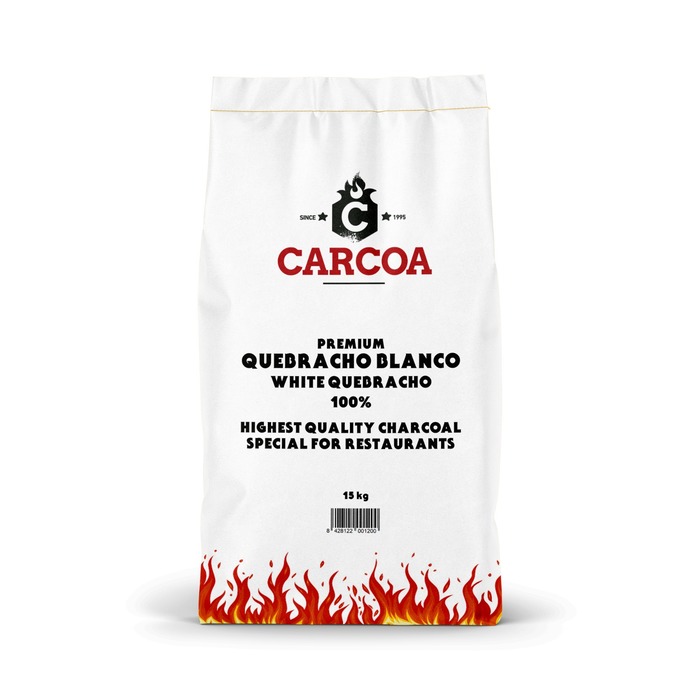 Carcoa 15 Kg
The Carcoa 15 Kg can be chosen in both white quebracho charcoal and mesquite charcoal. The Carcoa 15 Kg is an aromatic and highly long-lasting charcoal.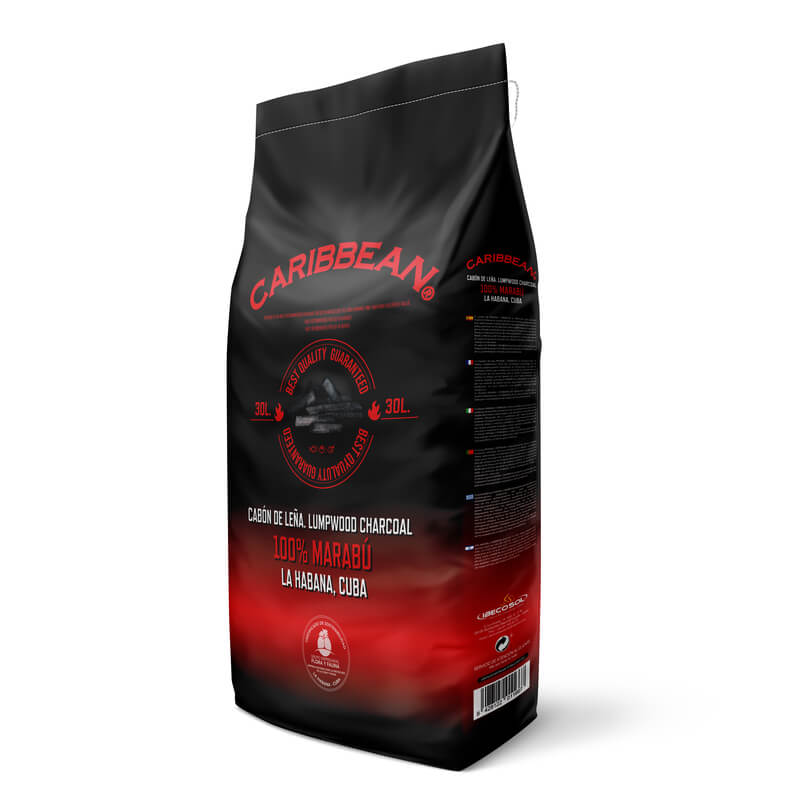 Caribbean 12 KG & 15 Kg
Made 100% with Cuban marabu charcoal. Very long-lasting charcoal, it is characterized by being neutral. Charcoal highly recommended in high quality meats.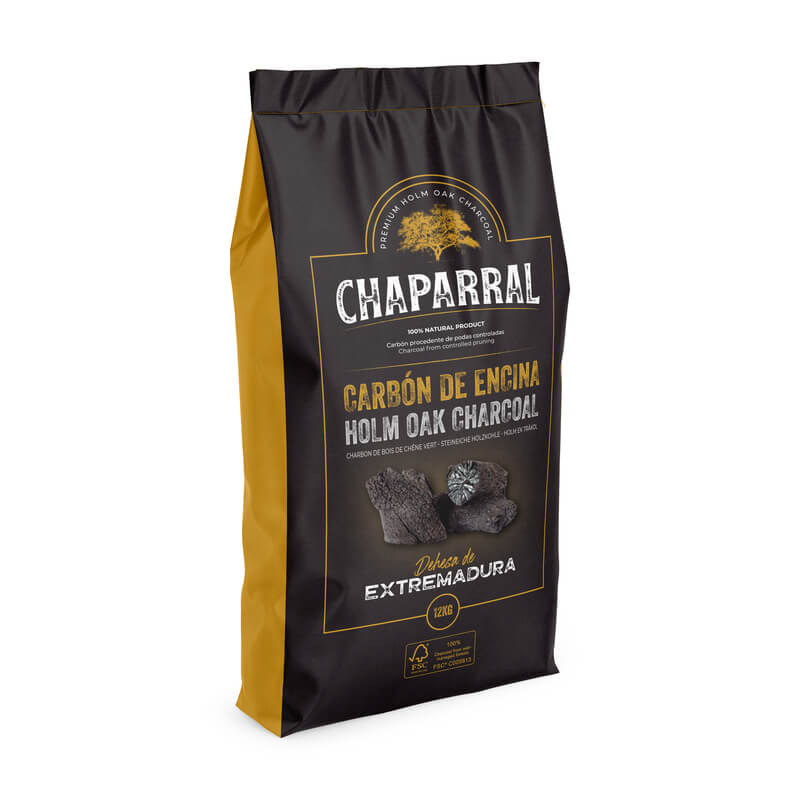 Chaparral 10 Kg
Chaparral bags surely contain the best charcoal on the market. A product made with 100% FSC Spanish oak, coming solely and exclusively from selected pruning on Spanish farms. This charcoal is a very high performance charcoal, very homogeneous pieces, long lasting, and with a very good aromatic power. Made in the EU.